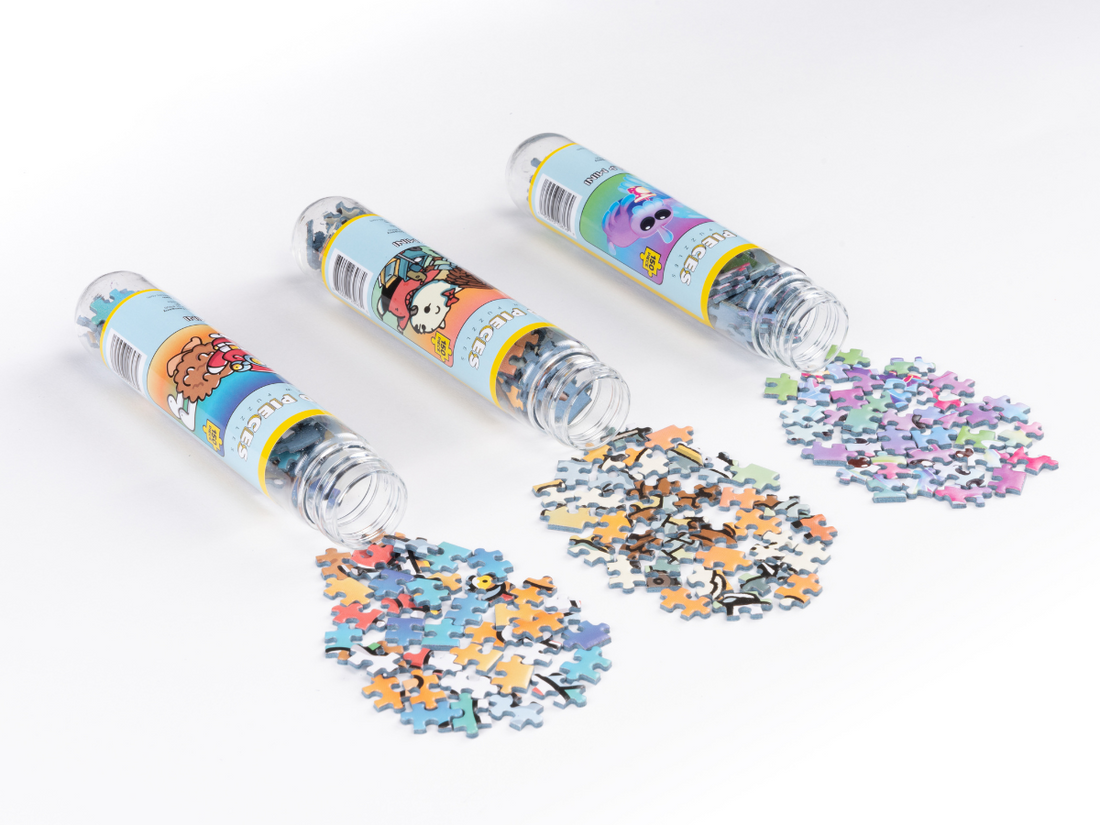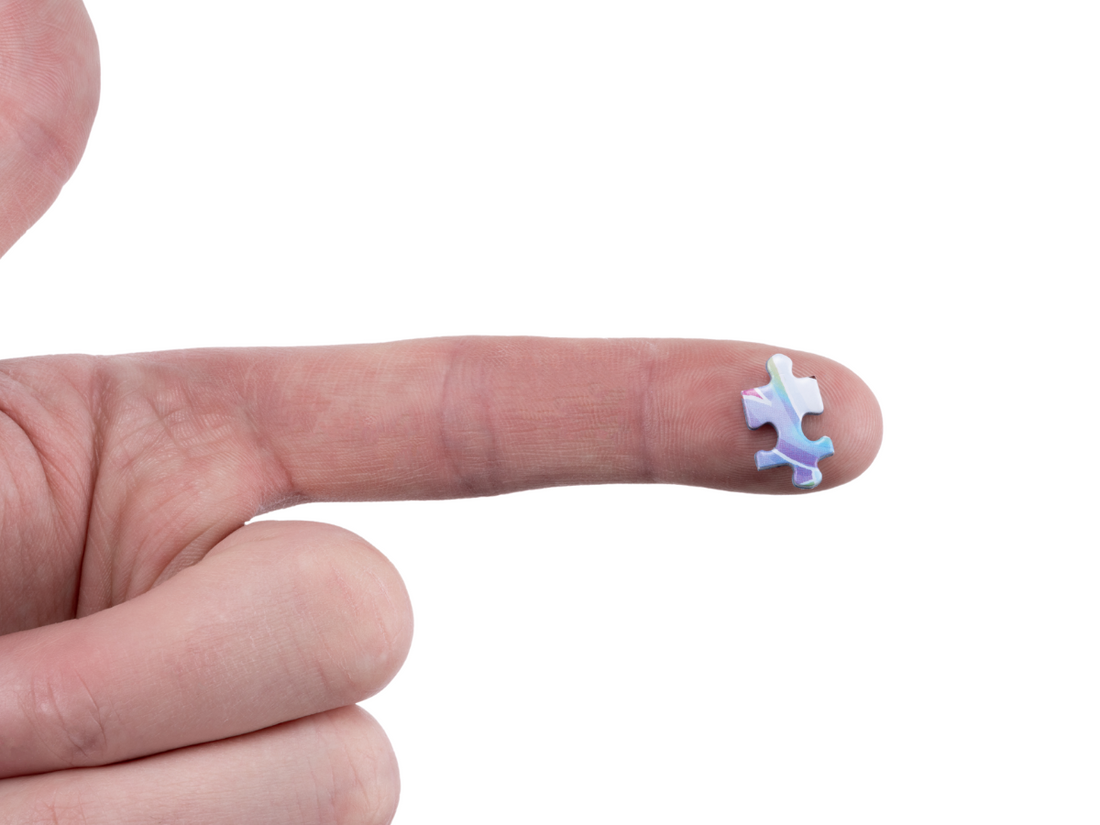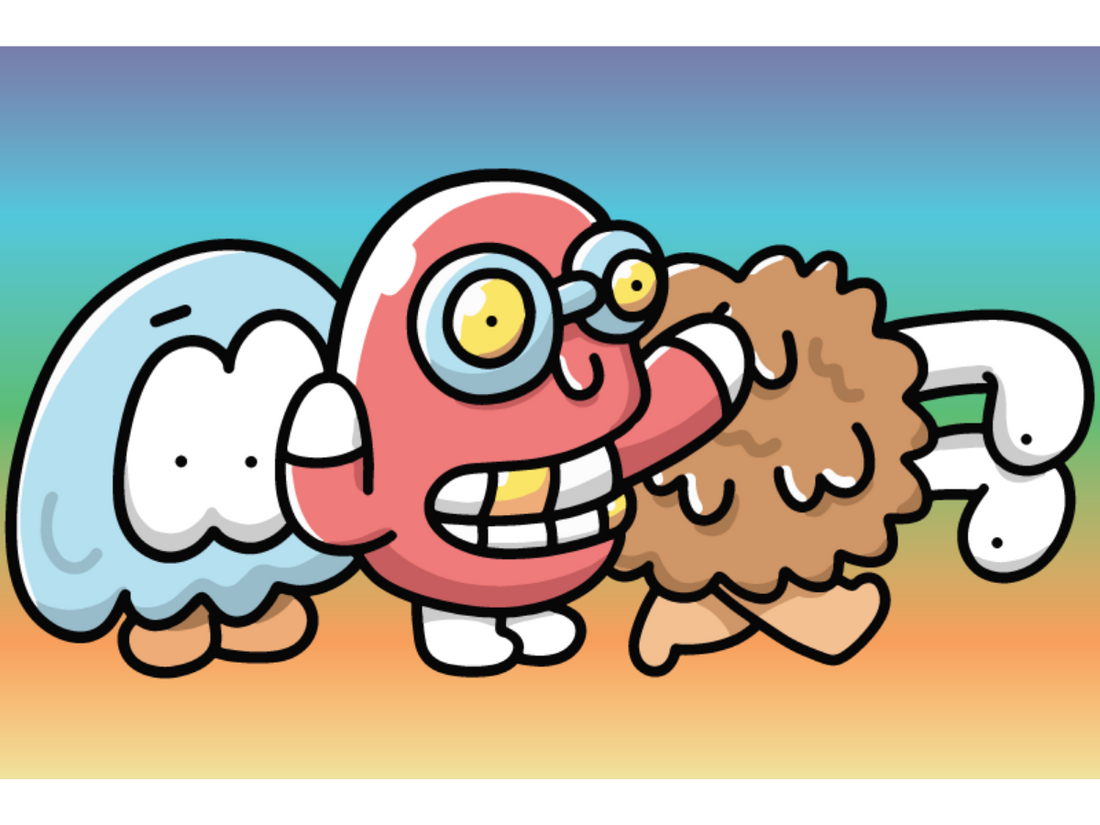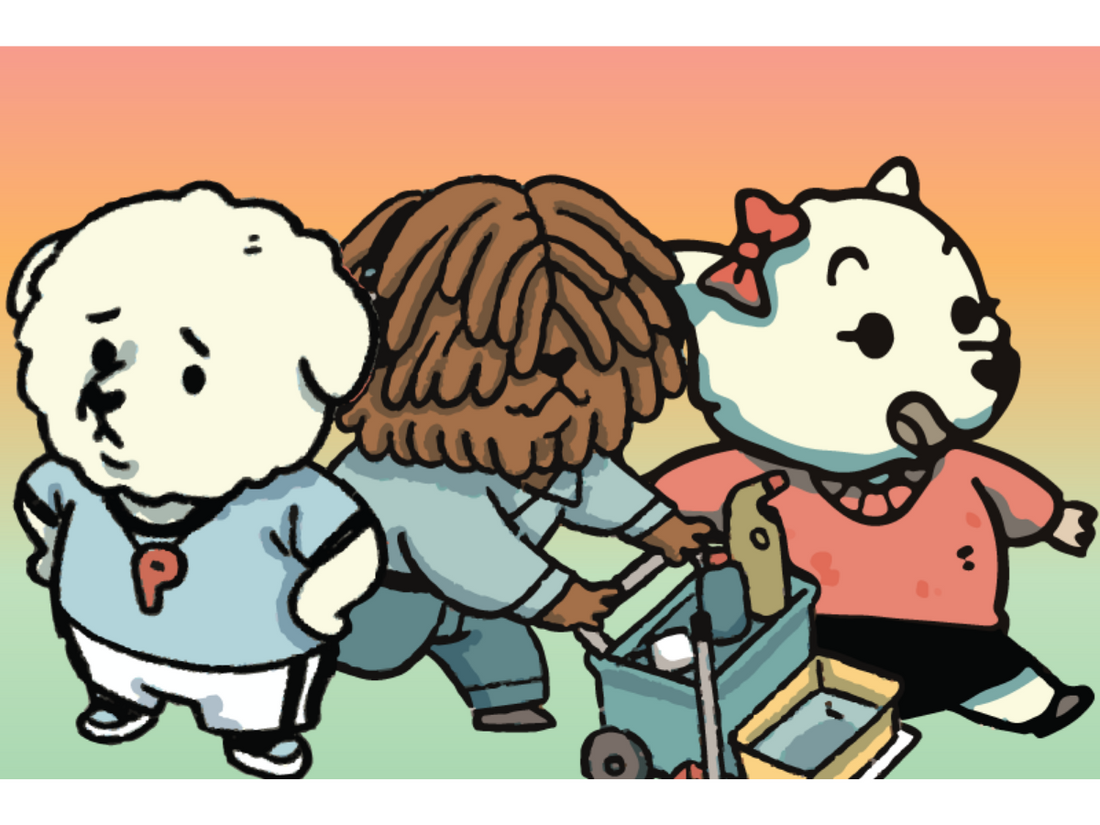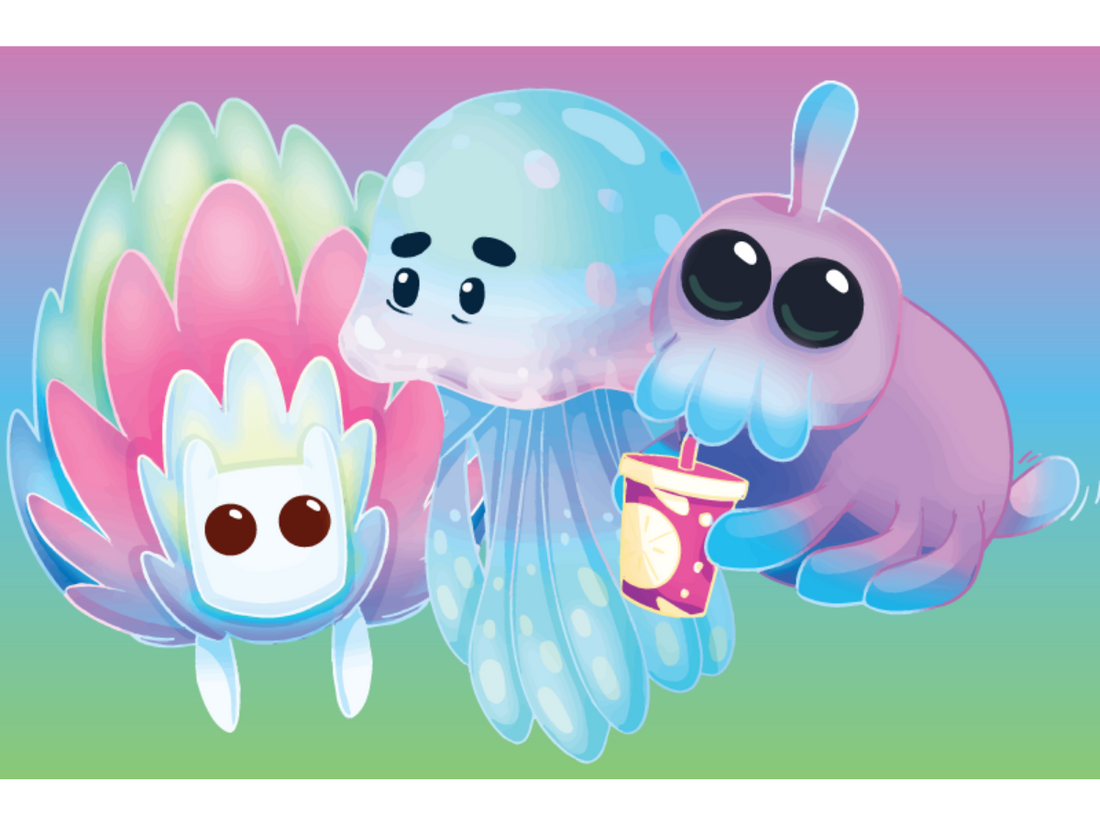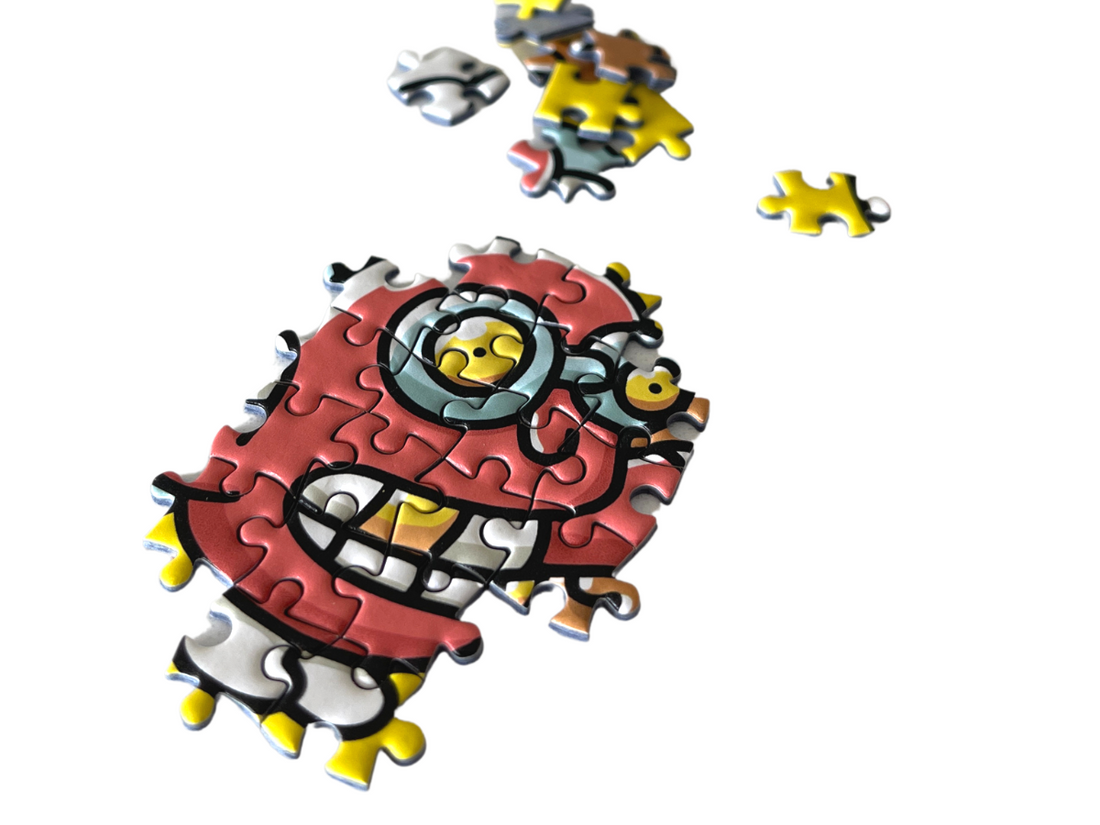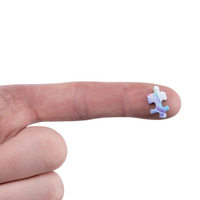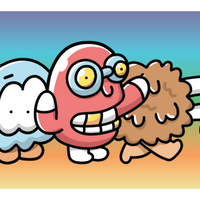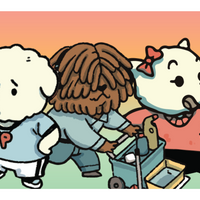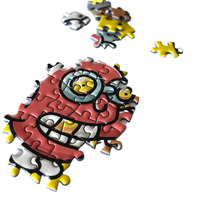 Character Mini - Series 1 Bundle
Why Mini Puzzles?

Quick and satisfying puzzle fix: Instantly relax and unwind while taking a break at work, on the go, or at home.
Compact packaging: Designed for easy transportation, perfect for puzzle enthusiasts on the go!
Product Details:
Included: 3 x 150 mini piece jigsaw puzzles
Finished puzzle size: 10 x 15 cm
💙 5% of puzzle sales goes towards supporting undiscovered artists and their journeys
Fun little extra
Fun little puzzle! Some of the pieces are almost too close and it doesn't stay together quite as well as a normal size puzzle, but it was still fun to do. The pieces are tiny, but don't bend and lose shape.
Tricky but so fun!
Loved the challenge of putting a puzzle together without the picture - gave the process a bit of challenge and some extra fun. I purchased all 3 and loved them all.
Fun quick little puzzles. With the size of the pieces, you were not always sure if you were placing the right one on the areas that looked the same.
A fun challenge
These mini puzzles were a challenge simply because they are so tiny. The finished puzzle isn't much bigger than a postcard. I'm impressed that despite the small size, they did have distinct shapes that interlocked.
Perfect for lunch break
Love the mini puzzle but I find that the edges peel off easily. Also, I find that the pieces cut are not distinct so for areas that have same background color sequence, I have trouble finding the right pieces.
Frequently
Asked
Questions
Odd Pieces are a new kind of 1000-piece jigsaw puzzle with beautiful, unique art created by undiscovered artists.They include a comic book that introduces you to the world presented in the puzzle, along with a surprise at the end that you can discover by following the clues. Odd Pieces are some of the best-selling and most-loved puzzles on Kickstarter.com, where they've been backed by over 9,900 people and reached over 100x its original fundraising goal!
There are 1,000 pieces in every Odd Pieces puzzle.
Besides the puzzle, you'll also find:
- Life-size Puzzle Guide Map
- Storytelling Comics
- Treasure Hunt Clues
- Limited Edition Sticker Pack
- Secret Ending Envelope
Our puzzles are loved by everyone! They are super fun for kids, while challenging enough for adults. Gift them to your friends and family and enjoy hours of fun together
While getting to know our artists, we realized that the road to creating art full-time was not always easy. That's why we are committing 5% of every puzzle sale to support other artists and their journeys! We will be awarding grants to artists who are filled with passion and talent, but who are short on resources to make their dreams come true. There are thousands of undiscovered amazing artists (and probably at least a few would-be Picassos!) who are limited in their creativity due to financial troubles. We want to help them fulfill their potential! If you are in that situation, apply for the grant now!
Please email us at hello@oddpieces.com. Our kind support team will be happy to help you out!